Claim your free 30-minute strategy session with our specialist and transform your life today!
We have extensive experience in helping clients with weight loss, anxiety, depression, smoking,
addictions, performance anxiety and a host of other challenges. Get in touch for a confidential chat.
"I am so impressed with Magdalena in handling my issue. I was disturbed, as I self sabotage myself in my business and health. She was so thorough, patient in helping to discover my root cause of this issue, that disturbed me for more than 30 years. After the session, I decided to put an action plan together and start to move towards my goals. I am able to overcome my unconscious temptation of wanting to surf the net. I already see the result of the session and very excited to listen to the 21 day recording."
"I was fortunate to meet Magdalena in a social setting. The reason I mention this is because I've always been a skeptic when it comes to hypnotherapy and for no reason other than I didn't understand it. That is until of course until I met Magdalena. Her warm personality, caring attitude and genuine desire to help people was obvious in the first 20 minutes of conversation. Having had a 25-year history of chronic sleeping issues I decided to bite the bullet. My challenge was not just falling asleep but waking up several times during the night and then not being able to get back to sleep. I was pleasantly surprised with the process. Magdalena made me feel both comfortable and confident at the same time and it was nothing like I had envisaged. Fast forward a day, a week, 3 weeks. Not only am I not having a problem getting to sleep (every night) but when I wake up to visit the bathroom I go straight back to sleep. (Every single time) I was shocked at the transformation! No longer a skeptic I have referred 3 of my friends as I want them to be free of the ailments they are enduring."
"I have struggled with a fear of flying or things in general that I cannot control for years. So, I decided to approach someone about it. I am very fortunate that I know Magdalena personally from a few years ago, and she was always a very approachable, comforting and kind person. So when I found out this is what she does now, I went to her. I have done hypnotism before, so truthfully, I was a bit sceptical, but again, I trusted Magdalena. While she was talking to me, and guiding me through the meditation (is how I would describe it), I felt emotional, I felt heavy with memories and fears, but coming out of it, I felt light and like a weight had been lifted off of me. She taught me how to try and deal with certain feelings, and it has definitely helped me in a certain situation, such as flying. I would recommend this therapy and Magdalena to people who also may have some deep-rooted fears or traumas. Thanks, Magdalena, for helping to know I am enough!"
"Magdalena gave me the wonderful gift of healing my mind. Sometimes life gets on top of us, and you hear your inner voice inside your mind telling you that you need some help. Who knew finding what's deep in your subconscious mind could be so refreshing and liberating. Thank you for taking the time to understand what I was going through and for being so professional, thorough, caring and kind. I am back on track and feeling re-energised and very excited for the next chapter in my life. To date, I have achieved a weight loss of 6 kilos with more to come, and I'm feeling physically fitter and exercising better too. My anxiety is under control and while it's not 100% perfect I am on the right path. My direction is clear, and I am amazed at how good I am feeling. Whatever the challenge someone is facing, I can't imagine why they wouldn't allow Magdalena to share her skills with them."
Senior Hypnotherapist, HypnoFit® Rozelle NSW
Athlete anxiety & performance, weight loss, migraines, sleep
Magdalena's purpose in life is to help and assist her clients to get past the barriers that hold them back from their goals.
She is a Certified HypnoFit® Therapist, Fascial Stretch Practitioner, Bowen Therapist and qualified Personal Trainer.
Magdalena started helping clients through exercise and training them to be fit and healthy. However, she noticed that sometimes barriers stopped them from progressing – like inflexibility, injuries or chronic pain. So she created Fascial Stretch Therapy to help her clients overcome these challenges.
Over the years what Magdalena came to realise was the belief or lack of belief in themselves is what truly held her clients back from moving forward.
Magdalena has lived all over the world, helping people from the Middle East to Asia.  Now permanently back in Sydney see is available to assist you to move towards your goals, by removing your limiting beliefs.  Make an appointment to see her in Rozelle or alternatively, you can have a Zoom appointment, like many of her clients who book to see her from all over the world.
"I have suffered migraines my entire life, and haven't been able to fully grasp or understand why this happens. I would typically get three migraines a fortnight and each would last a day to a day and a half. So I went to see Magdalena in February and it's now April, and I haven't had a full blown migraine since. No vomiting, no full aura, no pain for three days, or the hang over that follows."
"For the first time in my entire life I know what it's like to be truly Rachael - to feel calm and relaxed. To know I can say no because it doesn't feel right or to say yes and embrace something because it feels right. I can now move forward in my life and embrace every opportunity. Helen has been a great guide and mentor to help me get to this place. The process is easy. The only thing you need to bring is the willingness to believe change will happen."
"About six weeks ago, I decided to come along to see Helen regarding issues from my young childhood that I could work through. I was hoping for the benefits to reduce or come off antidepressants. I've found Helen to be such a caring and compassionate lady and very professional and knowledgeable. I had severe clinical depression, and I've halved my medication. I'm feeling fantastic - like a weight has been lifted off my shoulders."
"I really wanted to give up smoking, and I needed someone to help me. It's the best thing I've ever done. From that, I realised I needed help to be a better person in myself and not be so angry with the world. I've just done a five-week program with Helen, and all I can say is it's really changed my life. I feel happier, see things differently, and I'm not so hard on myself. I feel like my old self when I was a young girl."
"Eighteen kilos ago, I never would have thought I would be this happy. I was sad and depressed and didn't want to come out of my bedroom. I don't know how to describe the feeling right now. I didn't think this would ever happen to me. I was always a bit against counselling and hypnotherapy; I didn't even know what it was. Hypnotherapy has been a real experience and has turned my life around."
Claim your free 30-minute strategy session with our specialist and transform your life today!
We have extensive experience in helping clients with weight loss, anxiety, depression, smoking, addictions,
performance anxiety and a host of other challenges. Get in touch for a confidential chat.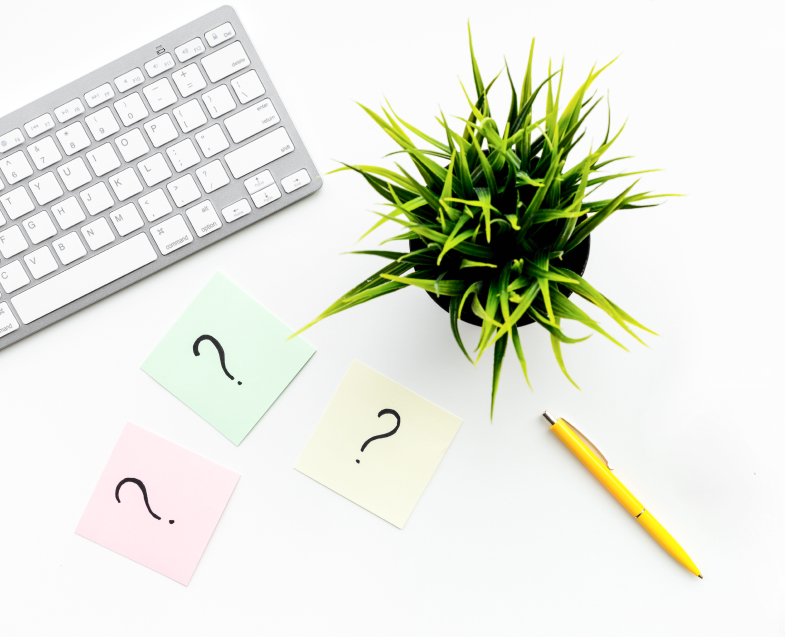 Frequently Asked Questions