Hypnofit is a leading Hypnosis Clinic in Melbourne
By inducing a heightened state of focussed attention & concentration, clinical hypnosis can be used to treat a vast range of behaviours and thought patterns including addiction, PTSD, insomnia, low confidence, phobias, relationship issues, gambling addiction, nail biting and much more.
Whilst we specialise in clinical Hypnotherapy for Anxiety, Depression, Weight Loss, Smoking and Children – HypnoFit's Melbourne Hypnotherapists have a wealth of experience assisting clients facing a broad spectrum of challenges to achieve lasting change.
Get in touch with us via our contact form below and we'll be happy to advise if clinical hypnosis is a suitable treatment option for your situation.
Have you tried again and again, only to fail and fall back into old habits? Our Hypnotherapists can help. Scientists estimate up to 95% of our behaviour is triggered by our subconscious mind. It works like a computer that calls up behaviours based on what's worked for us in the past. And like outdated software, old subconscious programs can get in the way and stop us from getting what we want.
Our hypnotherapy clinic is home to some of Australia's leading consultants in the field of clinical hypnosis. But what is hypnotherapy, and why is it relevant to you?
Hypnotherapy is a naturally occurring state of mind that can bring you into a safe, focused state of attention where the conscious and subconscious mind can work together to bring about positive change to both short and long-term physical and psychological issues.
Maybe you don't believe in hypnosis, but the reality is that it is something that everybody experiences as part of his or her normal day. For example, have you ever found yourself lost in a book, or a movie, or listening to a podcast, so much so that the time slips by without you even noticing until it ends?
Everybody has, and so the process of hypnosis is a naturally occurring state that allows our conscious minds to rest, during which time our focus is and awareness are heightened, which opens the subconscious up to suggestion.
While many people doubt that they could be hypnotized, a study carried out at Stanford University showed that anybody who can follow instructions could be. Intelligence has no bearing on hypnosis; however, evidence suggests that those with higher intelligence and a higher aptitude for creativity are typically more responsive to the process.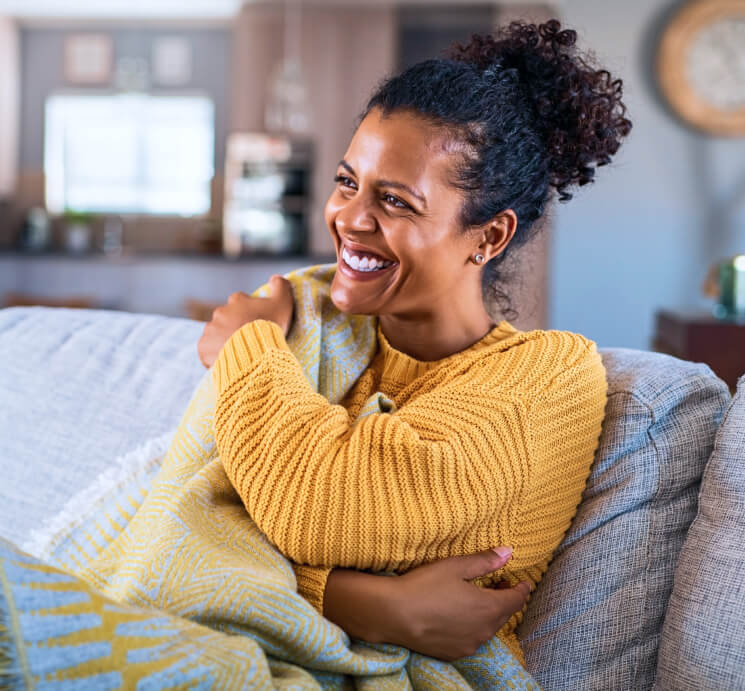 At HypnoFit, we use clinical hypnosis to address and remove blocks on a subconscious level that have led to persistent and often mounting problems such as anxiety, stress, insomnia, depression, and even bad habits such as over-eating, drinking and smoking.
Our clinical Hypnotherapists goals' are not to tell you what you already know is wrong but instead is focused on helping you to feel differently so that positive change can happen in an easy and effortless way.
How Our Melbourne Hypnotherapists Could Help You
The aim of clinical hypnotherapy is to help you gain control over your habits, attitudes or other behaviours you'd like to change. This can help you achieve particular aims, such as losing weight, quitting smoking, reducing anxiety, depression or treating other conditions.
Talk to us about your concerns and we'll tell you how our Melbourne clinical hypnotherapy service can help.
Although many people like to think they act in a completely logical manner, many of their actions are governed by their subconscious.
This often causes you to do things that aren't logical — eating too much food you know isn't good for you, smoking and drinking to excess, taking actions you wouldn't do if you really thought about it sensibly.
That's a result of habits and attitudes you've picked up over the course of your life and which have become ingrained in your subconscious.
Stress is part of our daily lives; there are no two ways about it. Each person experiences the world in different ways and how the environment we live in affects us resonates deep within our subconscious.
Where negative emotions are left unresolved, these often manifest as recurrent habits or ticks and where left to fester can grow into more complex problems.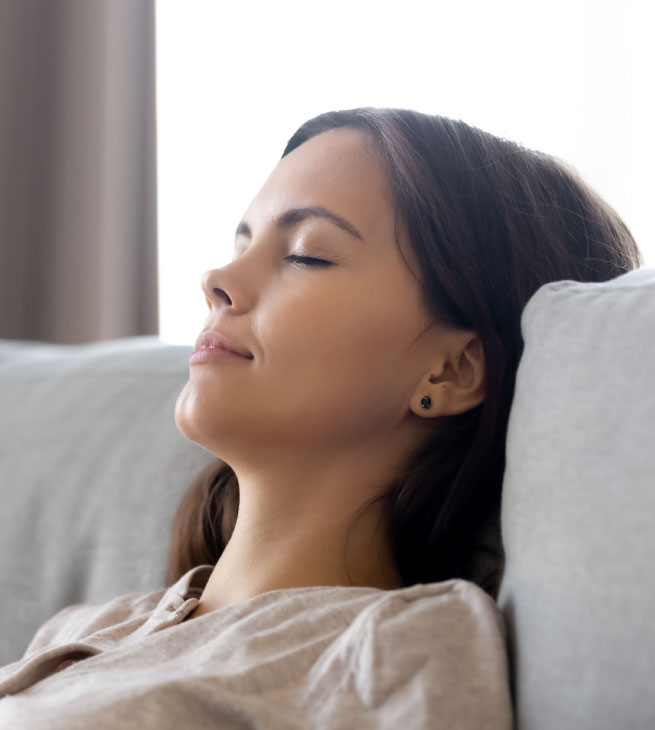 Is Hypnosis Safe?
Clinical Hypnotherapy uses the mind's natural abilities to alleviate stress, remove emotional burdens and achieve personal goals specific to each client. When conducted by a qualified Hypnotherapist,  Hypnotherapy is safe, effective and most importantly addresses the root cause of the physical or psychological issue, or stressor, and reprograms the mind to move forward and deal with it in a positive, life-affirming way.
The process of clinical hypnotherapy involves one of Hypnofit's specialist consultants inducing a trance-like state, similar to daydreaming, via the process of hypnosis, and then, once the conscious mind has been switched off our hypnotherapists will begin the process of identifying the origin of the problem behaviour.
Once a clear sense of the underlying issue has been determined our Melbourne hypnotherapists begin the process of eliminating these negative emotions by sharing seven simple steps with the client.
At Hypnofit, We've Helped Thousands Of Melbourne Locals make Lasting Change
"I feel fantastic about my weight loss and the relaxation through hypnosis has also decreased my stress levels. Virtual Gastric Banding is a win/ win situation. Thank you so much Helen."
"Unable to sleep due to constant worrying and suffering from anxiety and depression and having previously seen many counsellors/psychologists … over many years, Helen really was my last chance to help myself and thanks to her I am now leading a much happier and confident life and feeling like I can achieve anything i want to."
"I came to Helen so that I could address my fear of public speaking. Although my role required me to give presentations, I avoided these and felt anxious, nervous and incompetent.

I now feel a sense of inner peace and calm that I had not felt before. I feel as though a weight has been lifted and that I can confidently take on the world. I know that I can do anything now and deal with any situation that I am confronted with and giving a great presentation is just one."
"Helen has transformed my life. After 15 years of smoking and 5 years of trying everything to quit, I have finally achieved what I thought was the impossible.

I was sceptical at first if hypnotherapy would be a success. I approached it with an open mind and left the rest to Helen and her incredible work.

I now feel more confident and free in other areas of life, especially in the most important one, being a new father to my precious baby girl."
Claim your free 30 minute strategy session with our specialists and transform your life today!
We have extensive experience in helping clients with weight loss, anxiety, depression, smoking, addictions, performance anxiety and a host of other challenges. Get in touch with our Melbourne hypnotherapists for a confidential chat.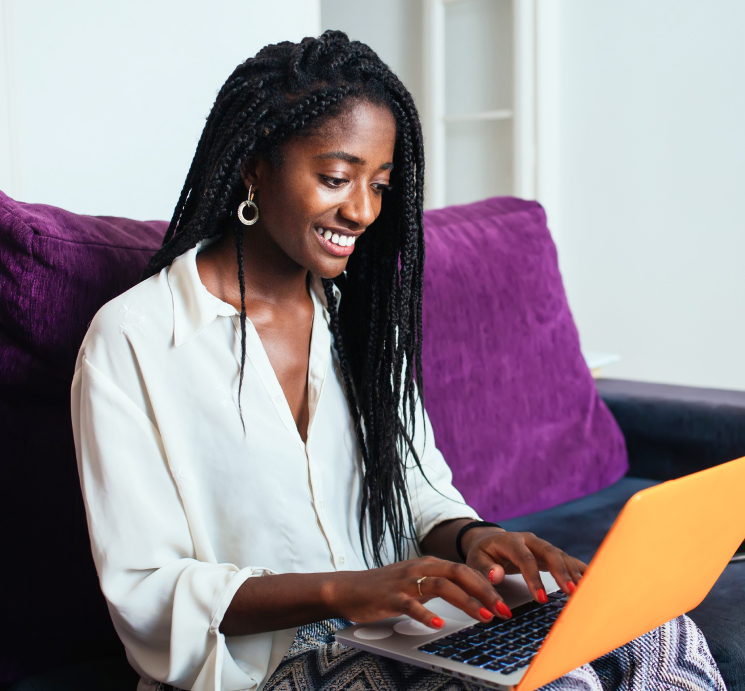 Meet Our Team of Clinical Hypnotherapists
Our hypnotherapy clinic is home to some of Australia's leading consultants in the field of hypnotherapy.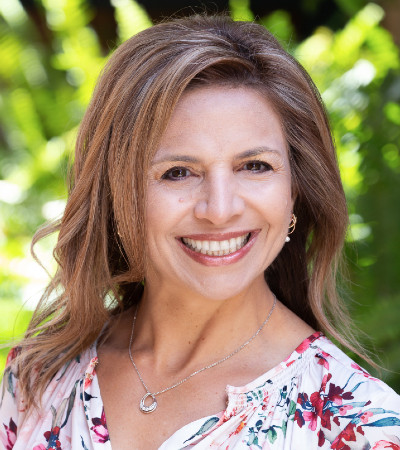 HypnoFit® Founder
2018 Hypnotist of the Year – Mid-America Conference Chicago
2018 Outstanding Contribution Award – ICBCH
2020 Certified Speaking Professional – Professional Speakers Association
Weight loss, anxiety, depression
Helen is an international award-winning Clinical Hypnotherapist, a published author of the book 'Mindset Dominance',
Learn more
international speaker, Hypnotherapy business mentor, AHA accredited supervisor and respected leader in her field around the globe.
As the Founder of HypnoFit®, Helen has helped thousands of people overcome depression, anxiety and self sabotaging behaviours through her renowned and ground-breaking Hypnofit 'Take Control' Hypnosis Programs.
Helen is a woman on a mission to increase awareness globally of the power of Hypnotherapy to help people live the life they deserve safely & naturally without unnecessary medication.
Close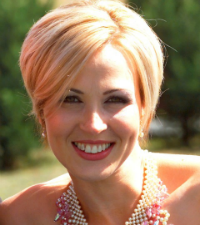 Debra's professional qualifications include a Psychology degree and a career of over 30 years in executive management roles in sales, marketing
Learn more
and general management with successful international brands.
At HypnoFit®️, Debra is the first contact to help make your journey through therapy a successful and positive experience. From the initial needs assessment appointment, Debra's aim is to explain the process in a simple and clear manner so that you are fully informed enabling a smooth and comfortable transition into therapy.
Debra's empathetic and professional approach ensures that the right program is recommended to you for long term success.
As a HypnoFit®️ client, Debra will remain in contact with you during your therapy journey with follow up calls and support material to ensure that you achieve the best possible and successful outcome for you.
Close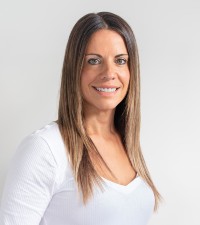 Hypnotherapy for children, anxiety, weight loss, depression
Yvonne is a Certified HypnoFit® Therapist and SleepTalk Practitioner.
Learn more
Her greatest achievement however has always been the privilege of being a mother to her two young daughters. With the belief that developing a positive mindset during the formative years is essential, Yvonne sought out The SleepTalk Program for her own daughter. She is now a fully qualified practitioner, and through the process helps change children's mindset and behaviours.
Yvonne also has a keen interest in the mind-body connection after witnessing her mother overcome breast cancer at 36 and now living life to the fullest with a pancreatic diagnosis 23 years later. Yvonne has an innate interest in people and their stories and believes in the efficacy of Hypnotherapy as a powerful healing modality.
Close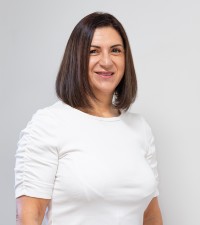 Weight Loss, anxiety, depression
Meri is a Clinical Hypnotherapist passionate about empowering individuals through a transformational journey.
Learn more
Meri personally suffered many years of depression and anxiety and found Hypnotherapy the most powerful treatment to overcome her greatest challenges. Meri herself was a client at Hypnofit over 11 yrs ago and this experience gave her the drive to become a Hypnotherapist and help individuals with their own struggles.
Meri has spent years looking after ill members of her family and has come to understand the importance of honouring herself, her mind and body in order to help her family and to be of service to others.
Meri's special area of expertise is in Weight Release through Hypno-fasting. It's a program she has followed and has had phenomenal success with.
Meri has struggled with food and her weight most of her life, so she personally understands the relationship between emotions, food issues and weight.
Meri helps clients permanently change patterns of behaviour through the power of Hypnotherapy to transform their lives.
Close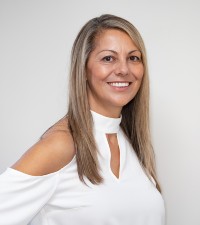 Anxiety, trauma, self doubt
Katerina is a Certified Clinical Hypnotherapist and NLP Practitioner. Over 25 years ago, Katerina courageously walked away from an abusive relationship to navigate life as a single mother.
Learn more
Katerina struggled with anxiety, emotional trauma, self doubt and financial challenges.
Through Hypnosis, Katerina was able to heal and overcome low self worth and anxiety to truly embody self love. The outcome was a successful meaningful career and being an energetic match for a committed loving relationship for the first time in her life.
So inspired by the process and her own results, Katerina decided to train as a Hypnotherapist. Katerina is passionate about helping people transform their lives from pain, self doubt and frustration to a truly fulfilling life.
Close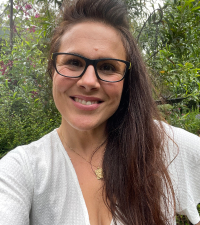 Hypnotherapist and NLP Life Coach
Weight Loss, Depression, Anxiety, Low Self Confidence, Insomnia and Mindset Coaching
Corinne is a Certified Hypnotherapist and NLP Life Coach with specialities in Weight Loss, Depression, Anxiety, Low Self Confidence, Insomnia and Mindset Coaching.
Learn more
Corinne holds qualifications in Social Work , Education and is a Reiki Master Teacher, NLP Coach and Trainer and Health & Plant-Based Nutrition Coach.
Corinne discovered the incredible benefits of Hypnotherapy when overcoming a childhood phobia of blood tests. Corinne then became fascinated with Hypnotherapy and the power of the mind and has used Hypnosis to support her to stabilise her weight, overcome anxiety and depression and even to help her to navigate a diagnosis of Fibromyalgia and Multiple Sclerosis when she lost the ability to walk unassisted.
These modalities have all supported Corinne to lose over 30kg and greatly improve her health, supporting her to place her Fibromyalgia and MS in remission for over 14 years now.
At the age of 25, Corinne lost her brother to Muscular Dystrophy . After witnessing someone she loved suffer so greatly, Corinne dedicated her life to supporting people to live their best lives and improve their health and wellbeing.
Corinne is committed to supporting her clients to increase their confidence, take control of their health and transform their lives from the inside out.
Corinne is passionate about helping you to feel better, to live better and to achieve your dreams, no matter how out of reach they might seem. Through Hypnosis ,Corinne can support you to improve your health, increase your energy, feel happier and more confident than ever before, so that you can live the life that you deserve.
After spending so much of her life living with the heaviness of low self-confidence, anxiety, grief and chronic illness, Corinne's motto today is: 'Life gets to be FUN'.
Close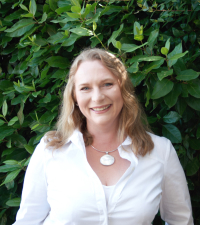 Complex trauma, Depression, anxiety, significant life transitions, altered state harm reduction, Human/Nature connection
Shariann is a Clinical Hypnotherapist who has trained at The Academy of Hypnotic Science. She is a Certified HypnoFit® Practitioner. She is a level 3A Reiki practitioner and a shamanic practitioner in training with Shamanic Energy Training®.
Learn more
Shariann specialises in complex trauma, Depression, anxiety, significant life transitions, altered state harm reduction and the Human/Nature connection.
Shariann has over two decades of experience and knowledge in mental health, disabilities, dual diagnosis and community services.
As far back as she can remember, Shariann suffered from anxiety , debilitating digestive problems and a struggling immune system. When she was seven years old, and she was crossing the street with her younger brother, hand in hand, he was hit by a car and fatally dragged along the road.
This event left her experiencing night terrors, bed wetting and repetitive, ritualistic behavior.
No help was available from the Medical System.
Many years later, Hypnotherapy finally helped Shariann connect back to the feeling of happiness. She said it was like seeing everything for the first time. Her senses had been switched back on and she felt like she was back in her body, and able to feel and breathe freely.
As a Therapist and Healer, Shariann has the life experience and tools to help others connect to their happiness.
Shariann is now happily married with four children with a deep sense of belonging and connection to people, community and to nature.
Close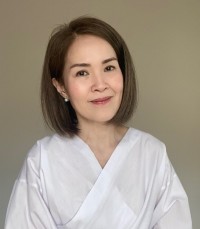 Clinical Hypnotherapist and NLP Life Coach
Stress, burnout, building resilience, specialising in corporate clients
Lisa Chan is an accomplished Hypnotherapist and NLP Life Coach, bringing with her over two decades of invaluable corporate leadership experience.
Learn more
Her journey from the corporate world to the field of hypnotherapy was inspired by her personal challenges with burnout, stress, and anxiety, particularly after relocating her family to Melbourne.
Lisa's transition from the corporate world to the realm of hypnotherapy has become her unique strength, enabling her to guide individuals who feel stuck towards unlocking their inner resilience and embracing positive change. During her own journey, Lisa discovered the effectiveness of hypnotherapy in overcoming her own challenges, and she now uses these techniques to help others achieve success.
Central to Lisa's mission is her belief in the untapped potential within every individual, which she fondly refers to as the 'Stardust' spark. She firmly believes that this spark can empower people to overcome stress, anxiety, and fear, regardless of their personal history or current circumstances.
Lisa's overarching goal is to assist her clients in breaking free from emotional barriers, rekindling their inner spark, and leading lives filled with passion.
Close
Claim your free 30-minute strategy session with our specialist and transform your life today!
We have extensive experience in helping clients with weight loss, anxiety, depression, smoking, addictions,
performance anxiety and a host of other challenges. Get in touch for a confidential chat.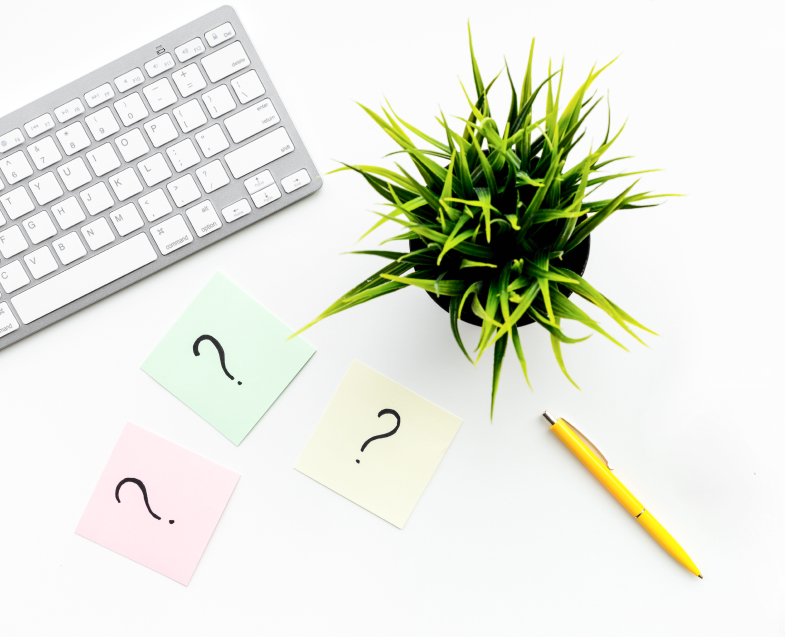 Frequently Asked Questions