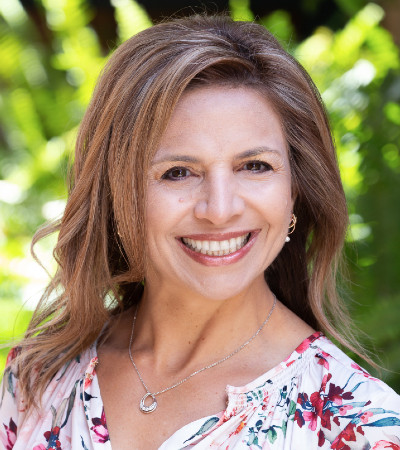 HypnoFit® Founder
2018 Hypnotist of the Year – Mid-America Conference Chicago
2018 Outstanding Contribution Award – ICBCH
2020 Certified Speaking Professional – Professional Speakers Association
Weight loss, anxiety, depression
Helen is an international award-winning Clinical Hypnotherapist, a published author of the book 'Mindset Dominance',
Learn more
international speaker, Hypnotherapy business mentor, AHA accredited supervisor and respected leader in her field around the globe.
As the Founder of HypnoFit®, Helen has helped thousands of people overcome depression, anxiety and self sabotaging behaviours through her renowned and ground-breaking Hypnofit 'Take Control' Hypnosis Programs.
Helen is a woman on a mission to increase awareness globally of the power of Hypnotherapy to help people live the life they deserve safely & naturally without unnecessary medication.
Close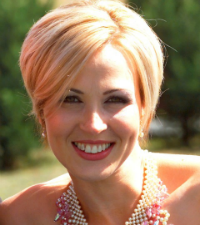 Debra's professional qualifications include a Psychology degree and a career of over 30 years in executive management roles in sales, marketing
Learn more
and general management with successful international brands.
At HypnoFit®️, Debra is the first contact to help make your journey through therapy a successful and positive experience. From the initial needs assessment appointment, Debra's aim is to explain the process in a simple and clear manner so that you are fully informed enabling a smooth and comfortable transition into therapy.
Debra's empathetic and professional approach ensures that the right program is recommended to you for long term success.
As a HypnoFit®️ client, Debra will remain in contact with you during your therapy journey with follow up calls and support material to ensure that you achieve the best possible and successful outcome for you.
Close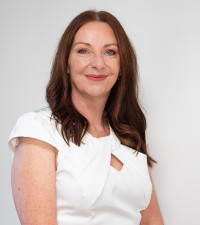 Joanne is a Clinical Hypnotherapist who has trained at the Australian Academy of Hypnosis under the expert guidance of the world
Learn more
famous Rick Collingwood, a Master Hypnotist and Mesmerist. Joanne has also studied under the multi award winning Hypnotist and founder of HypnoFit®, Helen Mitas.
Joanne holds qualifications and many years of experience in Pathology Nursing, Nutrition, Massage and Fitness Instruction. It was with the power and knowledge of Hypnotherapy that she has found the strength to overcome the diagnosis of Panic Disorder and Fibromyalgia.
Joanne is passionate about womens' health and wellbeing and is a firm believer in a holistic and integrative approach to life. Joanne will help you honour your true self as this is the key to a happy and fulfilled life, restoring balance in what can seem like chaos.
Joanne will help you pursue your goals – whatever they may be – better health and fitness, stronger relationships, the courage to pursue a new career path and increase self love and confidence.
Close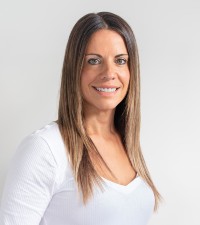 Hypnotherapy for children, anxiety, weight loss, depression
Yvonne is a Certified HypnoFit® Therapist and SleepTalk Practitioner.
Learn more
Her greatest achievement however has always been the privilege of being a mother to her two young daughters. With the belief that developing a positive mindset during the formative years is essential, Yvonne sought out The SleepTalk Program for her own daughter. She is now a fully qualified practitioner, and through the process helps change children's mindset and behaviours.
Yvonne also has a keen interest in the mind-body connection after witnessing her mother overcome breast cancer at 36 and now living life to the fullest with a pancreatic diagnosis 23 years later. Yvonne has an innate interest in people and their stories and believes in the efficacy of Hypnotherapy as a powerful healing modality.
Close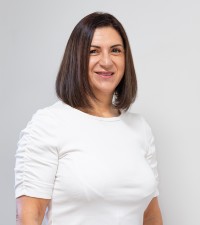 Weight Loss, anxiety, depression
Meri is a Clinical Hypnotherapist passionate about empowering individuals through a transformational journey.
Learn more
Meri personally suffered many years of depression and anxiety and found Hypnotherapy the most powerful treatment to overcome her greatest challenges. Meri herself was a client at Hypnofit over 11 yrs ago and this experience gave her the drive to become a Hypnotherapist and help individuals with their own struggles.
Meri has spent years looking after ill members of her family and has come to understand the importance of honouring herself, her mind and body in order to help her family and to be of service to others.
Meri's special area of expertise is in Weight Release through Hypno-fasting. It's a program she has followed and has had phenomenal success with.
Meri has struggled with food and her weight most of her life, so she personally understands the relationship between emotions, food issues and weight.
Meri helps clients permanently change patterns of behaviour through the power of Hypnotherapy to transform their lives.
Close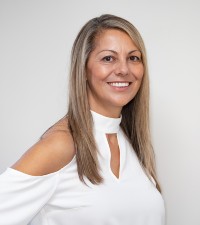 Anxiety, trauma, self doubt
Katerina is a Certified Clinical Hypnotherapist and NLP Practitioner. Over 25 years ago, Katerina courageously walked away from an abusive relationship to navigate life as a single mother.
Learn more
Katerina struggled with anxiety, emotional trauma, self doubt and financial challenges.
Through Hypnosis, Katerina was able to heal and overcome low self worth and anxiety to truly embody self love. The outcome was a successful meaningful career and being an energetic match for a committed loving relationship for the first time in her life.
So inspired by the process and her own results, Katerina decided to train as a Hypnotherapist. Katerina is passionate about helping people transform their lives from pain, self doubt and frustration to a truly fulfilling life.
Close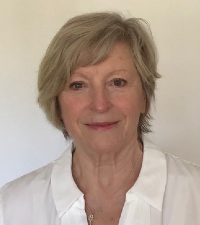 Anxiety, depression, PTS-post traumatic stress, sexual trauma
Jelka (pronounced 'Yelka') is a Certified Practitioner in HypnoFit®️, Somatic and Energy work, TRE (trauma release exercises) and a Psychosomatic (mind-body) Practitioner.
Learn more
As a former critical care nurse, Jelka has also taught nurses and the general public, in Australia and overseas, about integrative modalities such as massage, acupressure, Bowen therapy, reflexology, TRE, QiGong and EFT.
As a result of her journey from cumulative trauma that resulted in illness and a near-death experience, Jelka can personally relate to individuals who are locked in a cycle of fear, despair, anger, depression, pain or helplessness.
Jelka is a grandmother to three precious grandchildren. She wants to assist future parents in freeing themselves of generational trauma, familial beliefs and behaviours, so they may become the parents they wish they had.
Jelka's areas on interest are:
Anxiety, panic attacks, depression, PTS-post traumatic stress
Sexual trauma (rape, incest, molestation) and pregnancy/birth-related issues
Helping young people create a present and future life filled with confidence, calm, healthy self-esteem and a peaceful mindset
Assisting individuals who wish to enter their later years of life with purpose, and without regrets. People who are prepared to be fully engaged on their journey to mental, emotional and physical well-being.
Close
Claim your free 30-minute strategy session with our specialist and transform your life today!
We have extensive experience in helping clients with weight loss, anxiety, depression, smoking, addictions,
performance anxiety and a host of other challenges. Get in touch for a confidential chat.