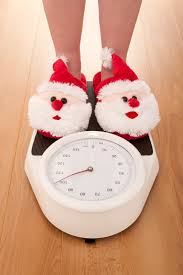 Are you one of those people who comes back from your holidays with six extra kilos on board? And I'm not talking about your luggage!
I understand because I used to do the same. I would overindulge, put on weight and then get disheartened at the end of my vacation. It makes it so much harder to get back on track again!
It is hard to keep to a sensible eating plan when you are travelling or spending time with relatives and you are surrounded by mountains of food. Especially when you're offered your traditional favourites!
However, Christmas and New Year doesn't have to be a time when you throw all the good work you've put in over the rest of the year out the window. 
How would you feel if you can relax over the festive season, enjoy your favourite foods AND maintain your weight?
All you need to do is to make a plan, stick to it and keep your goals in sight, without feeling deprived!
Take a look at this video of my holiday on a cruise ship… a place where you are offered food everywhere! I give you 3 Golden GEMS about what you can do on holiday so you don't have a whole lot of extra weight to budge when you return.
https://www.youtube.com/watch?v=syC6BkNO57k
Helen's 3 golden GEMS on losin' when you're cruisin'
A sure fire way to stop yourself from gaining weight on holidays!
What would you like to change in the New Year? At Hypnofit, we would love to help you reach your goals.
Helen Mitas
hypnofit.com.au